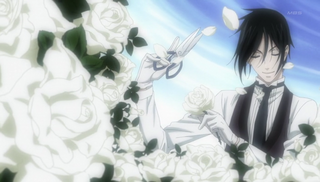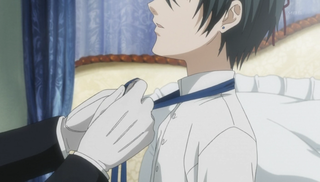 Kuroshitsuji
Episode Score: 8.3/10
The BGM… oh my gawd. Right away, I fell in love with the music. Absolutely brilliant music. Is it just me, or do ALL the anime of Fall 2008 have top notch animation? Or maybe I'm just picking the anime with nice animation to watch. Very nice backgrounds, I really love the production value. However, this episode was on the rather dull side in my opinion… I mean the animation and music was nice, but as an episode it was OK. So the butler's name is Sebastian? I'm sorry, but I'm pretty sure 80% of the people who watched this laughed XDD As for Ciel.. I dunno. This whole anime has a very "dark" side to it, so in a way, it felt dull. Or maybe I'm just really sleepy o_O;; Anyways, I'll watch maybe 2 more episodes of this anime and see if I want to continue. I'm trying to be more wise with the series I watch, and so far this anime doesn't appear to have a definate plot. Until I grab hold of the plot this anime delivers, I'll feel the tendancy to drop this series.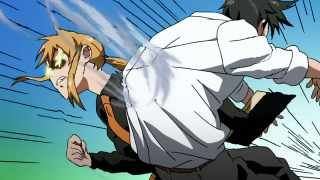 Hyakko
Episode Score: 7.8/10
Again… either I'm really tired, or this episode was dull too. Great animation, I love the shadowing and the background… but the episode was just about some stereotypical shy girl getting lost in a big school. The first half of this episode was dull and boring… they were just walking around the school being lost and what not. Nothing happened. But when Torako appeared, the episode came on a more comedic side and became exactly what I was looking for in this anime. Sadly, the humor only lasted like the last 10 minutes of the episode. If the second episode can step up and avoid that boring slice of life crap, I'll keep watching this series. But if you know me well, I'm not a big fan of slice of life. I hate it when anime goes nowhere. Unless it's funny and crazy like Seto no Hanayome and School Rumble, this anime won't make the cut for me.