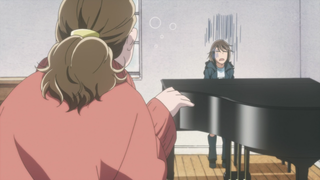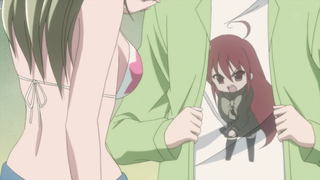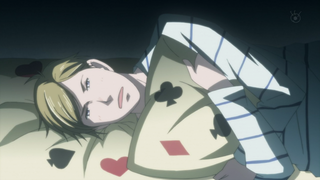 Wow. An absolutely amazing start to an absolutely amazing series.
Oh my freaking gawd. Every single fawking aspect of this first episode was fawking amazing. Fawking amazing. FAWKING AMAZING.
I dunno what else to say XD This episode just made my day. Wow. The music is already a notch better than it was before. Nodame is more lovable than she ever was <3 Chiaki's character is developing and i'm so totally loving it <3 the shana reference made me lol XD oh gawd, i wonder if the french people watching this episode are like "lewl, japanese such at speaking frenchanese x_X"
I love how realistically a french otaku is portrayed XD they're just like American otakus. ashamed to show their otakuness, but their room is filled with figures and junk q___q so realistic XD
Might I add that the opening theme song is ABSOLUTELY gorgeous. Wow, by far the most beautiful song I have ever heard, especially by a male. Wait, I feel like i'm not emphasizing this enough. *inhale* *exhale* GAAAAAAAAAAAAHHHHH THE OPENING THEME SONG IS THE MOST AMAZING BEAUTIFUL GORGEOUS THING I HAVE EVAR HEARD IN ALL OF ANIME HISTORY <3333 i mean sure, "Shut Up and Explode" is unique and catchy, but dear lord, "Sky High" sounds just… stunning. Amazing. I love this song.
Well, that's all I gotta say. I feel like i commented more on the op theme song than the episode it'self XD ah well
Episode score: 9.1/10
I'm already sold to the series <3